FIXED WIRELESS BROADBAND
Business Broadband Where Other Carriers Can't Go
Business Grade Fixed Wireless Broadband
Connect to Australia's Largest Fixed Wireless Network
Fixed Wireless Broadband uses microwave technology to deliver high speed business broadband in remote locations and broadband constrained areas. It delivers the service using a mix of fibre and wireless backhauls. It's also a broadband 'last mile' network, which means it's generally able to deliver any required broadband speed within its coverage area.
BusinessCom is a CSP (Carriage Service Provider) for Australia's largest fixed wireless network which has a metropolitan and regional footprint, and can deliver symmetrical speeds of up to 1,000 Mbps. Our carrier uses a network of over 200 wireless transmission sites covering more than 5 million residents and businesses.
Fast Installation
Our Fixed Wireless Broadband can be installed in as little as 3 business days. Gain access to high speed internet in a matter of days.
Superior Bandwidth
Fixed Wireless provides superior bandwidth for even the most demanding networks. That means there is minimal delay in transmitting data.
Low Cost Installation
We include a static IP address with every NBN business connection. Necessary for a range of business applications.
At BusinessCom, we're the experts and one of Australia's leading providers of High Speed Fixed Wireless Internet. Call us on 1300 000 300 or CLICK HERE to make an enquiry and find out more.
About Microwave Broadband
The use of microwave technologies to deliver communication services has a long and distinguished history. Before the advent of optical fibre, microwave systems were used to carry the majority of land-based long distance communication. The technology has evolved almost as fast as the use of optical fibre and it delivers high quality, super-fast broadband to thousands of businesses.
Fixed Wireless Plans
Short 3 Month Terms Available
BusinessCom Fixed Wireless plans offer unbeatable value and performance. Plans start from $249 per Month with Unlimited Data and Free Connection. Tailored solutions are available for any combination of required bandwidth and data. Please call 1300 000 300 or CLICK HERE to request a quote.
NBN vs Fixed Wireless
BusinessCom is powered by one of Australia's leading providers of business and enterprise NBN services. Our network is backed by extensive IT resources of a Tier 1 Carrier and includes 24/7 Online Customer Support.
Upload/Download Speeds
NBN Wireless is an asymmetrical service with different download and upload speeds. Business Wireless Broadband delivers symmetrical speeds where both are the same.
Contention Ratio
Business Grade Fixed Wireless has a 1:1 contention and the service is dedicated to the end user. An NBN wireless service connects to the local NBN network which is shared by multiple end-users.
Bandwidth
NBN Wireless is currently limited to a maximum of up to 25Mbps download and 5Mbps upload. Business Fixed Wireless Broadband has the capability of providing symmetrical speeds of 1,000Mbps.
Uptime SLA's
NBN Wireless is effectively a consumer service with limited SLAs. BusinessCom's Fixed Wireless Broadband is a business grade service with enterprise level SLAs.
Low Network Latency

Capable of extreme speeds of up to 1,000Mbps with very low latency meaning minimal delays.

24/7 Monitoring and Support

Australian based 24/7 technical support and live service performance monitoring.

Highly Secure Network and Low Cost Installation

Rapid deployment with low installation costs when compared to fibre. High level network security suitable for enterprise business connections.

Business VPN

Create a business VPN network utilising a number of wireless connections. Business VPNs can greatly reduce the risk of cyber attacks or security breaches.

Business Grade SLAs and 99.95% Up Time

Business grade SLAs covering service delivery and restoration, with an up-time commitment of 99.95%.

Superior Bandwidth Availability and Symmetrical Speeds

Symmetrical speeds of up to 1,000 Mbps can be achieved, offering superior bandwidth for even the most demanding network requirements.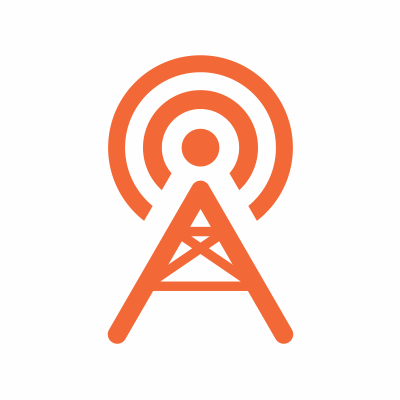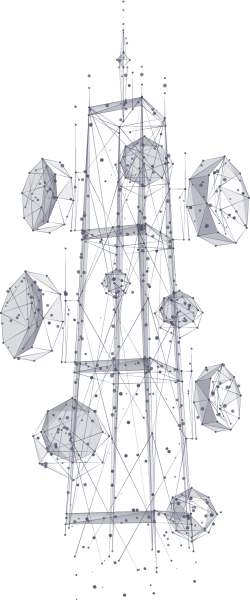 What Is Fixed Wireless?
Fixed wireless is an internet connection that transmits signals over microwaves, rather than through copper or optic fibre cables. The waves are delivered through the air above network congestion, through an antenna on the roof of a building.
Using the antenna, it transmits signals via line of sight to the nearest microwave tower.
See How Fixed Wireless Can Help Your Business
Small to Medium Sized Businesses
Business Overview
Interior design business based in South Yarra, Melbourne.
The designers regularly rely on the internet when showing designs to clients.
The business is currently using standard NBN.
General Requirements
High speed internet with fast upload and download speeds
Standard NBN no longer suited the business needs, as the connection was at times unreliable. Fast installation is needed to ensure the designers are always ready for client appointments
Competitive in pricing
Solution
100/100 Mbps Fixed Wireless installed within 3 business days.
BusinessCom provides ultra-competitive pricing for all Fixed Wireless plans. Our plans also include free installation.
Symmetrical speeds with business grade SLA's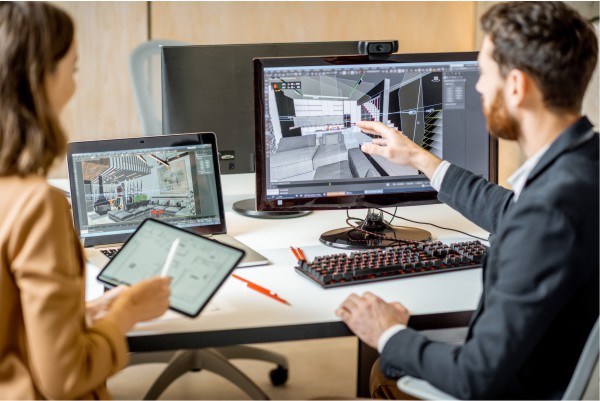 1:1 Contention
Static IP Address and 24/7 Online Support
Fast Installation Times
Fixed Wireless is reliable and ensures there are no interruptions in client appointments. It was also very quick to get installed.
Need Help Finding the Best Broadband Solution for Your Business?
Get in touch with one of our business consultants on 1300 000 300 or CLICK HERE to make an enquiry. We'll happily help you find the right solution for your office requirements.
Get In Touch With One of Our Business Consultants
Upgrade to Faster Broadband