BUSINESS FIBRE
Upgrade to Faster Broadband
Enterprise Grade Business Fibre
Access to All Major Networks for the Best Choice
Business Fibre uses fibre optic cables and is delivered without the use of the existing copper network. And that means extreme speed and bandwidth. It's the perfect broadband solution for businesses that require superior performance and the highest speed available. It's ideal for all cloud based applications including UC Systems, Business VoIP, Hosted PBX, CRM Systems, Video Conferencing and Cloud Based Storage.
There are two types of business fibre available, NBN Business and fibre delivered directly by carriers with their own fibre networks. BusinessCom is an NBN Retail Service Provider and has wholesale arrangements with all of the leading fibre providers. Which means we are network agnostic and able to deliver the best possible choice from a range of options.
High Performance and 99.95% Up Time SLA
Optic fibre is the most reliable means of delivering a broadband service and comes with an unbeatable up-time SLA of 99.95%.
Extreme Bandwidth and Low Latency
Fibre is built to deliver extreme speeds and is a low latency service. And that means minimal delay in transmitting data.
Symmetrical Speeds
Business fibre comes with symmetrical upload and download speeds, where both are the same. This is especially important when using cloud based business applications.
At BusinessCom, we're the experts and one of Australia's leading providers of High Speed Fibre Broadband. Call us on 1300 000 300 or CLICK HERE to make an enquiry and find out more.
Business Fibre Plans
We have a range of ultra-competitive hosted PBX plans to choose from. Our Flexi Business Plans start at $9 per month and offer cheap call rates and further discounts if you commit to a 12 month term. Our Ultimate Plans come with included calls and further discounts if you commit to a minimum of 5 extensions.
How Reliable Is Business Fibre?
Fibre is regarded as the most reliable means of delivering business broadband as it doesn't use the ageing copper network or is effected by any wireless interference. Tier 1 Fibre Networks deliver high performance connections with a 99.95% up-time SLAs. To ensure uninterputted access to high speed broadband, many businesses us 4G LTE as a back-up and fail-over technology.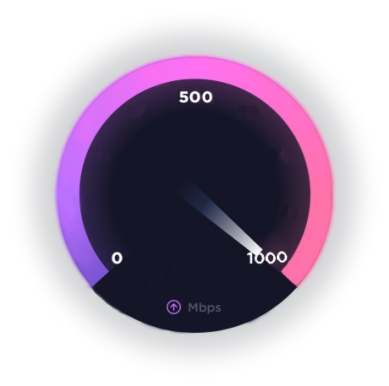 Access to All Major Networks
24/7 Australian Based Technical Support
24/7 Australian Based Technical Support
Business Grade Service Level Agreement (SLA)
Business Grade Service Level Agreement (SLA)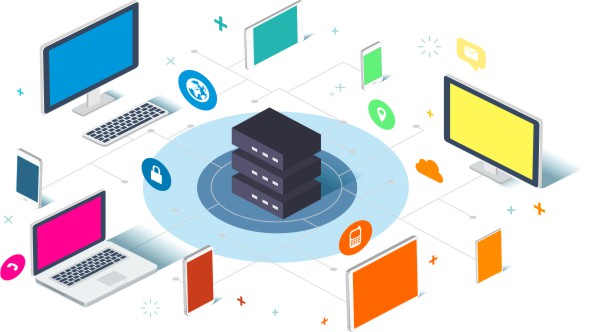 Fibre Internet is a connection that delivers data as light signals through an optic fibre cable, which is typically made from glass or plastic.
Unlike copper cables used by ADSL, SHDSL and some NBN connections, fibre optic cables can transmit more data at a faster rate.
It's an ideal solution for businesses that use a large amount of data, or require uninterrupted high speed internet.
See How Fibre Internet Can Help Your Business
Business Overview
Business specialises in graphic design and marketing for a range of clients.
Staff are heavy data users, as downloading and designing content requires a high amount of bandwidth.
Staff manager the content upload for many of their clients directly onto their website.
General Requirements
A cost-effective solution with large bandwidth capability
Reliable broadband connection
Solution
A 1000/1000 Mbps Fibre connection for the agency to provide symmetrical speeds with a large amount of bandwidth.
95% uptime SLA will ensure that high speed internet is always available.
1:1 contention ratio provides the agency with broadband infrastructure that isn't shared across offices or user, meaning speeds won't fluctuate.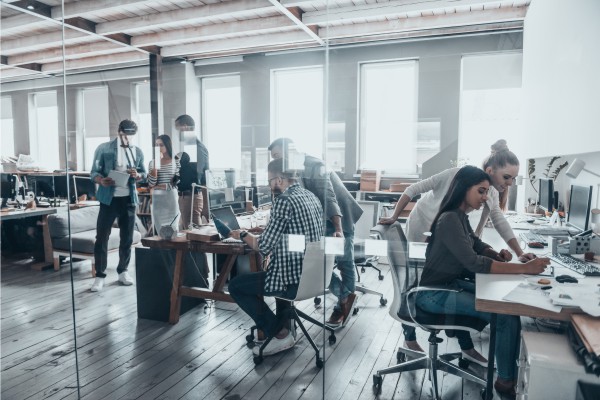 Far far away, behind the word mountains, far from the countries Vokalia and Consonantia, there live the blind texts.
Fluctuating internet speeds is no longer an issue that interferes with our work. Our fibre internet is always fast and reliable.
Need Help Finding the Best Broadband Solution for Your Business?
Get in touch with one of our business consultants on 1300 000 300 or CLICK HERE to make an enquiry. We'll happily help you find the right solution for your office requirements.
Get In Touch With One of Our Business Consultants
Upgrade to Faster Broadband